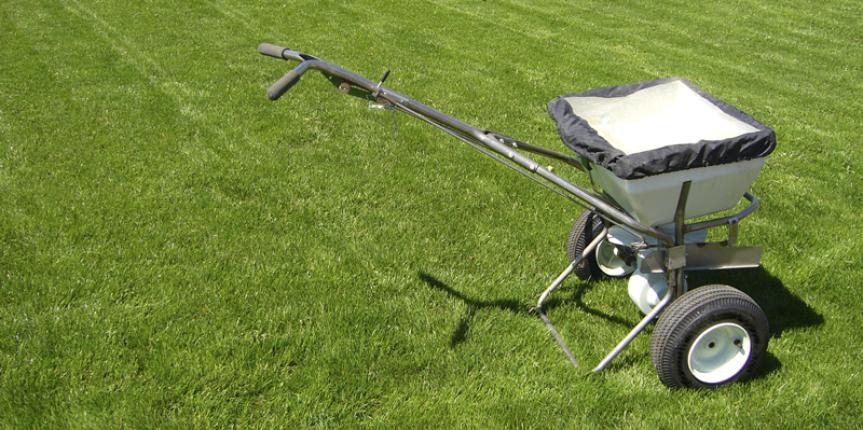 For the first time ever VIVID Maintenance now offers professional lawn maintenance programs at an affordable price for your home. We use professional grade golf and sports turf fertilizers. The very same fertilizers we use on our most celebrated commercial clients such as The Ford Motor Rouge Complex. We offer a combination of environmental friendly turf management practices, pre and post emergent weed control and fertilization treatments designed to target the appropriate nutrients for each lawn.
We understand what environment grass like to grow in.  We work to proactively, to create the right soil conditions and give your lawn the correct nutrients it needs to ensure you have a healthy, lush green lawn your whole family can enjoy all season. And talking about family and pets, we now are also offering our organic fertilizer and lawn care program designed for giving you lush beautiful lawn without the chemicals.
The Organic TurfWorks lawn care program is completely safe for your children, pets and better for your groundwater and ecosystem.  This program is designed to grow a green, thick, lush lawn that is safe without the use of harmful chemicals. It consists of organic based fertilizers, all natural and 100% organic compost, time tested cultural practices.
More importantly we understand what YOU like in a lawn service.  You like the having someone available to speak to when you call with a question. You like when the workers show up on the day and time they are supposed to.  You like to know how much the service will cost and dislike hidden charges.  At VIVID, we like the same things and work hard to be a company that you can rely on and trust to deliver not only a beautiful lawn but a trustworthy relationship. Thank you for considering us, please call if you would like a free appointment or would like more information.
Contact us to have one of our TurfWorks Technicians look at your lawn.